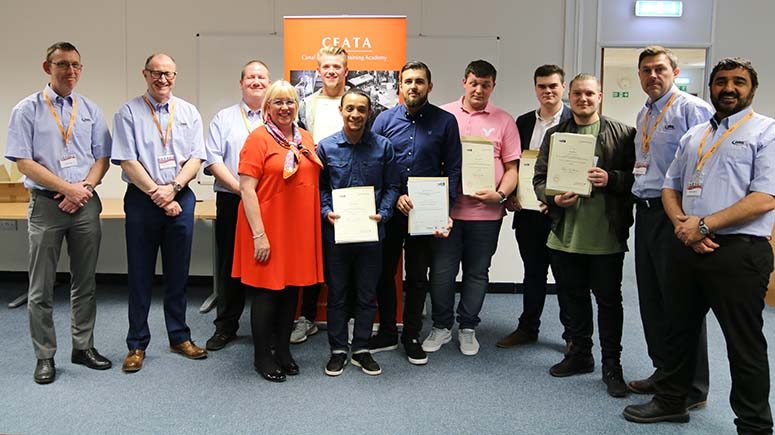 Yesterday, 6th April 2017 we held the opening of our new training facility. This day was organised to showcase our new building and to celebrate the graduation and hard work of our recently achieving apprentices.
The evening was a success. The tutors were available to talk to employers and apprentices about future opportunities with CEATA and also learn more about the courses we have available.
The new training facility is a monumental moment for CEATA; it allows us to take more apprentices on to continue building a skilled workforce for more Nottingham and East Midlands based businesses.
The graduation began with an introduction from the Managing Director of Canal Engineering, Martin Price, followed by a speech from the General Manager at CEATA Karen Hodgson. They both highlighted how much they value in delivering high quality training within engineering sector.
The apprentices were presented with their certificates and qualifications and special plaques for the Most Improved Apprentice – Ryan Horner, Goodmans Metal Works, The Best Intermediate Apprentice 2016 – Ben Sansom , Canal Engineering and The Best Advanced Apprentice – Dean Mohamed, Canal Engineering, 2016.
From everyone at CEATA we would like to thank everyone for the support we have had so far from everyone at Canal Engineering, the employers and most importantly the apprentices.